National State Society Tax Conference: Special SBA & IRS Sessions
Description
Rare opportunity to hear from national leaders! Linda Reilly, 504 Loan Chief in Washington, D.C., will discuss the 504 Loan program. You may have been involved in this program, but there's so much misinformation on these invaluable programs. You will hear from Linda and her leadership team.
Odette Turenne, Senior Stakeholder Liaison, and her team will discuss the latest issues/hot topics such as incorrect Child Tax Credit payments, new identity verification process, Paid Leave tax credits, Economic Impact Stimulus Payments, etc.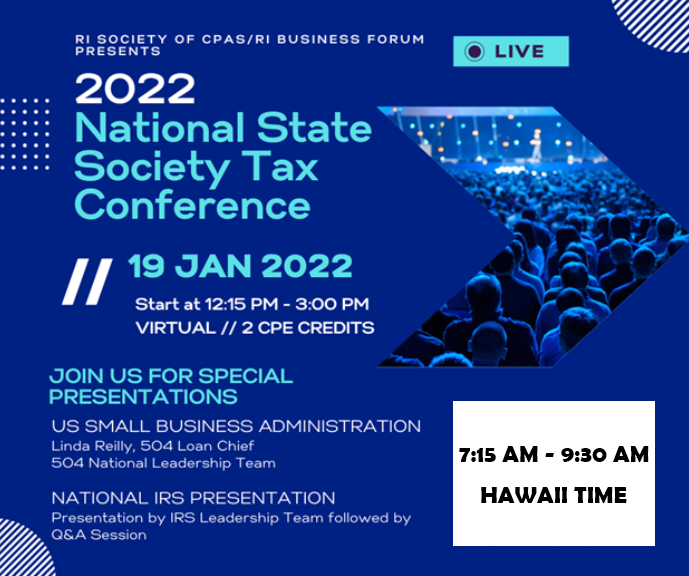 Registration for this course has passed.
Course Pricing
Member Fee

Applicable if you are a HSCPA member in good standing.

$39.00

Non-Member Fee

Applicable if you are not a HSCPA member.

$69.00
Your Price
$69.00
CPE Choice
Learn more about CPE Choice.
This course does not qualify for CPE Choice.