CPE Choice
Save on 2019 CPE seminars by enrolling in the 2019 CPE Choice program*.  The CPE Choice Program allows you to choose any three (3) 8-hour eligible seminars listed in Professional Development at a discount. 
CPE Choice purchase from April 1 to July 31, 2019 only.
Exclusively for HSCPA Members *
How do I purchase CPE Choice?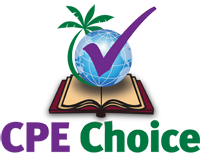 Enroll in CPE Choice and pay with your credit card or check. When registering for a seminar, enter "CPE Choice" on the registration form (applicable to qualifying seminars only).
How do I use CPE Choice?
When registering for a seminar, follow the instructions in the cart for paying with CPE Choice. You do not need to make all seminar selections at the time of purchase. However, CPE Choice must be purchased at least 30 days before the first seminar you plan on applying it to.
How long do I have to use my CPE Choice?
Your CPE Choice is valid for eligible HSCPA seminars from July 1, 2019 to December 31, 2019.  CPE Choice is available for purchase from April 1, 2019 until July 31, 2019.
What if I don't use all of my CPE Choice credits?
CPE Choice is NOT transferrable.  It is the member's responsibility to view all eligible seminar offerings (HSCPA CPE program) PRIOR to purchasing CPE Choice.
Three 8-hour courses for $750
Applicable to qualifying 8-hour seminars only
* Cannot be combined with other discounts; CPE policies and procedures will apply.
SEMINAR MATERIALS
Registrants will have access to seminar materials for the registered seminar(s) at no charge through the HSCPA website under E-Materials.  Materials may be downloaded to the electronic device you will be bringing to the seminar - or you may print on your own.  Printed materials may be purchased for a fee during the online registration process.