Single Audits of Recipients of Federal Relief Funds
Description
Highlights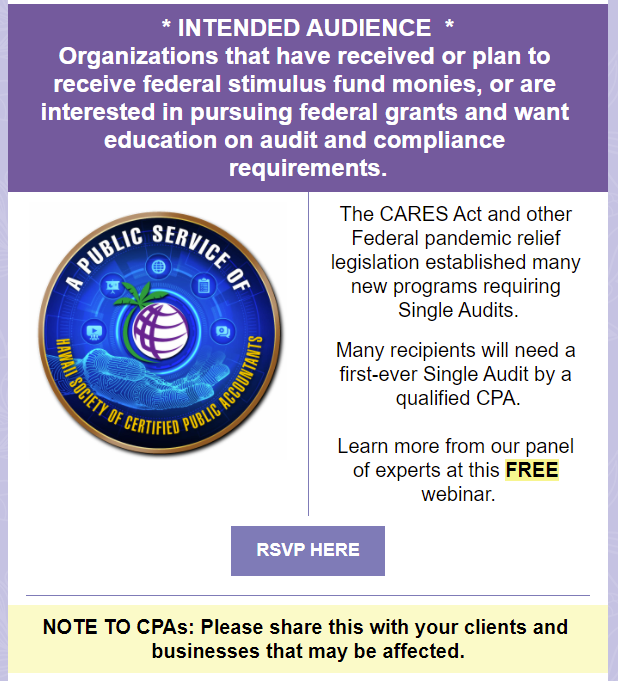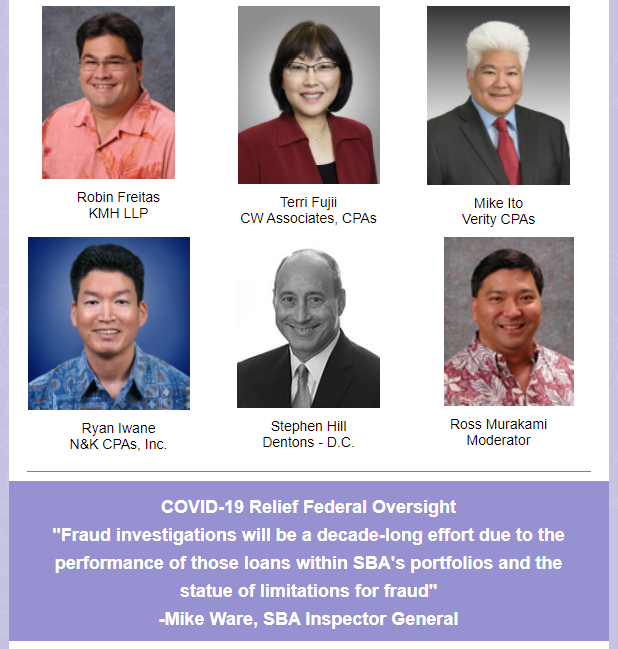 NOTE: Webinar link will be e-mailed to you (to e-mail used for registration) on June 9th. You may also need to check your spam/junk folders.
Objectives
A public service provided by the Hawaii Society of CPAs
Designed For
Intended Audience: Organizations that have received or plan to receive federal stimulus fund monies, or are interested in pursuing federal grants and want education on audit and compliance requirements.
Registration for this course has passed.
Course Pricing
CPE Choice
Learn more about CPE Choice.
This course does not qualify for CPE Choice.